My experience of the RuisH2Ock event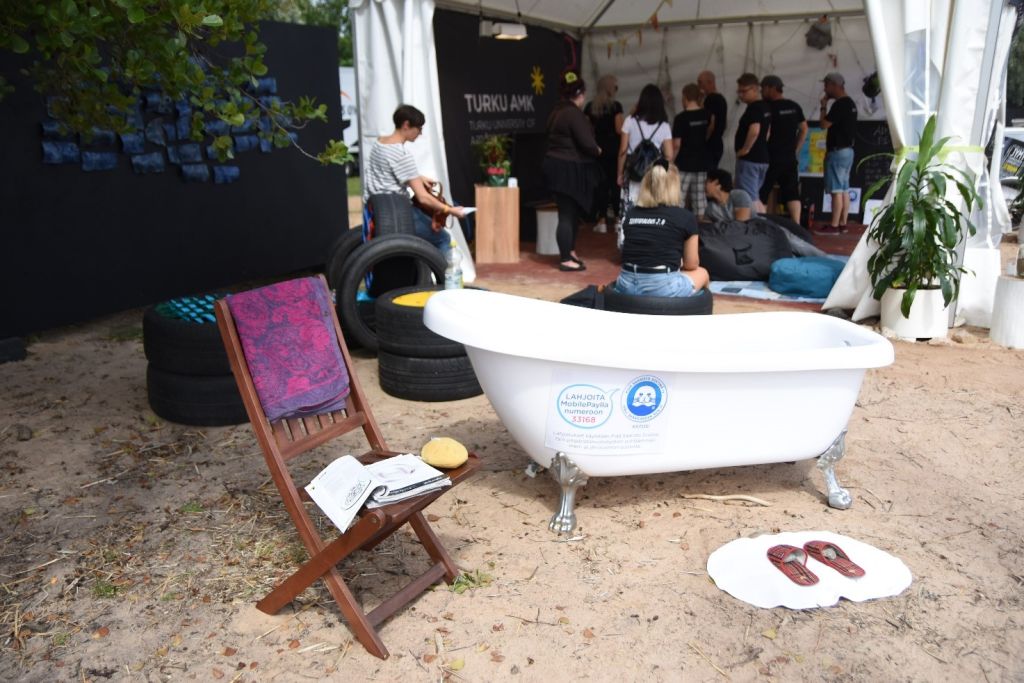 I am a fourth year energy and environmental technology student. I took part in the RuisH2Ock event hosted by Turku University of Applied Sciences. RuisH2Ock event took place in the beautiful island of Ruissalo during Ruisrock 2018. I had a great opportunity to collaborate with TUAS and Solar Water Solutions where I am currently working.
Many challenges are facing the Baltic Sea and pollution is one of them. Plastic pollution may not be the single-most worrying local challenge for us, but from global aspect it should be. This idea and pollution in our seas overall was one of the main themes of the RuisH2Ock. TUAS students from different fields worked together to inform the festival quests about the sad reality, in cooperation with cleantech companies such as Keep the Archipelago Tidy Association, Seabin, Wärtsilä and Solar Water Solutions. But it wasn't just sad news, the good news were all the innovations and work which are aiming to keep the coasts clean and carbon-free.
People living in developed countries like Finland may take fresh drinking water as granted, however many costal regions do not have municipal water supply. For me representing the Solar Water Solutions aka "The Watermakers" the mission was to inform and show festival guests how even local sea water is perfectly safe to drink, with our unique purification technology. SolarRO MINI 50 device was producing clean drinking water straight from the local sea water of the Baltic Sea. Guest were able to see the purification solution and the device in action and it definitely gained some positive feedback of the innovation and of the possibility to use 100% solar power without any batteries which do have a high price tag and a high carbon footprint.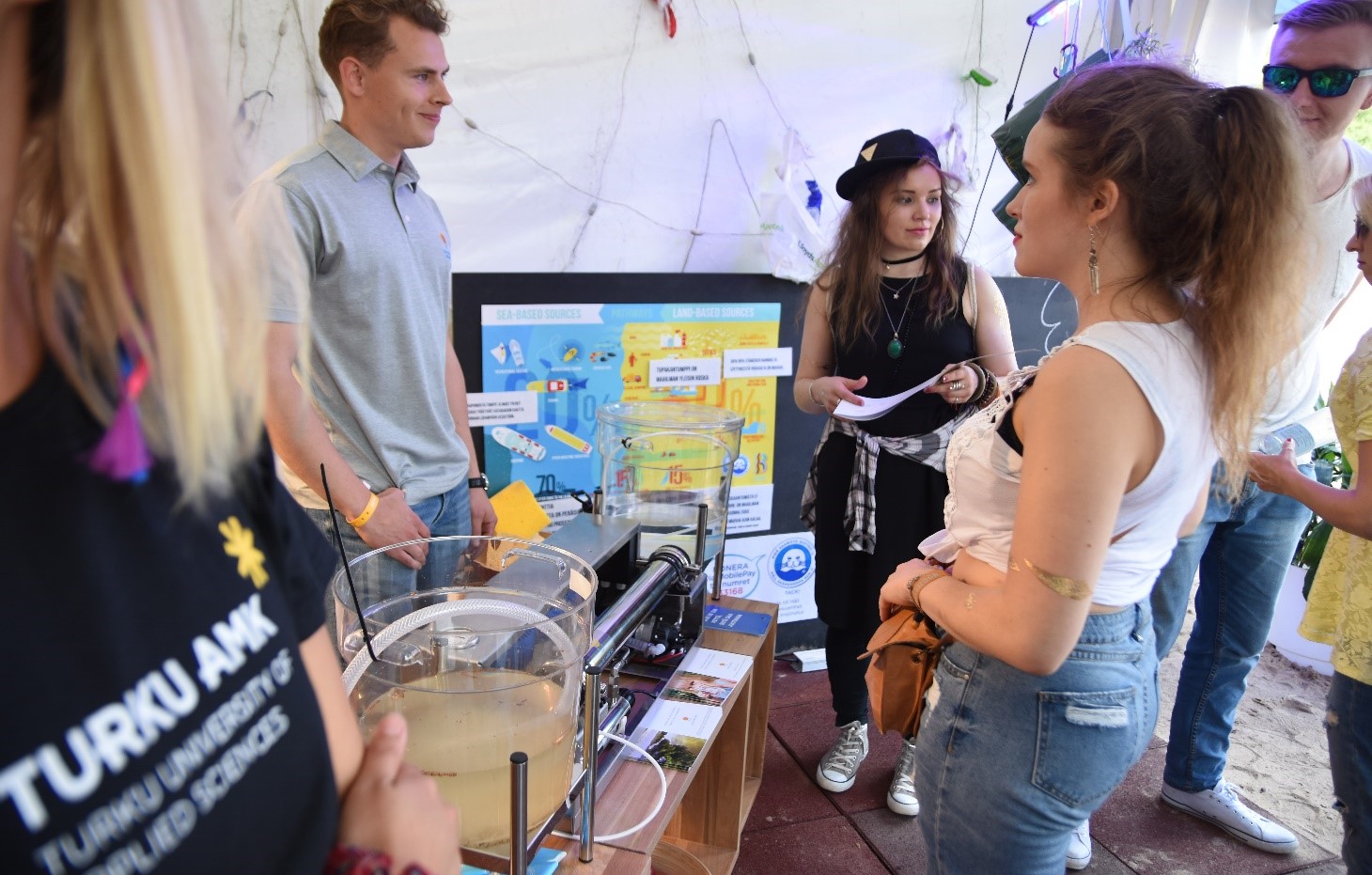 The experience was delightful, everything was done in a great mood and team spirit and the weather (as always in Ruisrock) was just on point! Cooperation between students, teachers and other staff was easy and fun. Eventhough I represented a company and I also wanted to be a part of the amazing TUAS team and it was nice to see how our people were helping each other and receiving some when needed. The single-most biggest attraction was probably the bath tub filled with plastic trash where some quests where brave enough to dive into! Hopefully this event gave guests or just someone a thought that "hey perhaps our current way of living is truly harming our oceans and we need to act and educate ourselves rather than stay passive and go on just the way we are use to.
Photos: TUAS
Text: Tommi Kari