University student in Circular economy 2.0
Circular economy 2.0 is not only for TUAS students. Students from other universities are also warmly welcome! Read Eerika's experiences of Circular economy 2.0.
I worked as an intern in Telaketju project. It focuses on developing the recycling of end-of-life textiles. It was interesting to be a part of multidisciplinary group. I learned a lot about my own strengths and project work. Project work was diverse and everyone's strengths were taken into account. In addition, working together with companies made the aim of the work concrete, gave a sight of future job opportunities and offered possibilities to networking.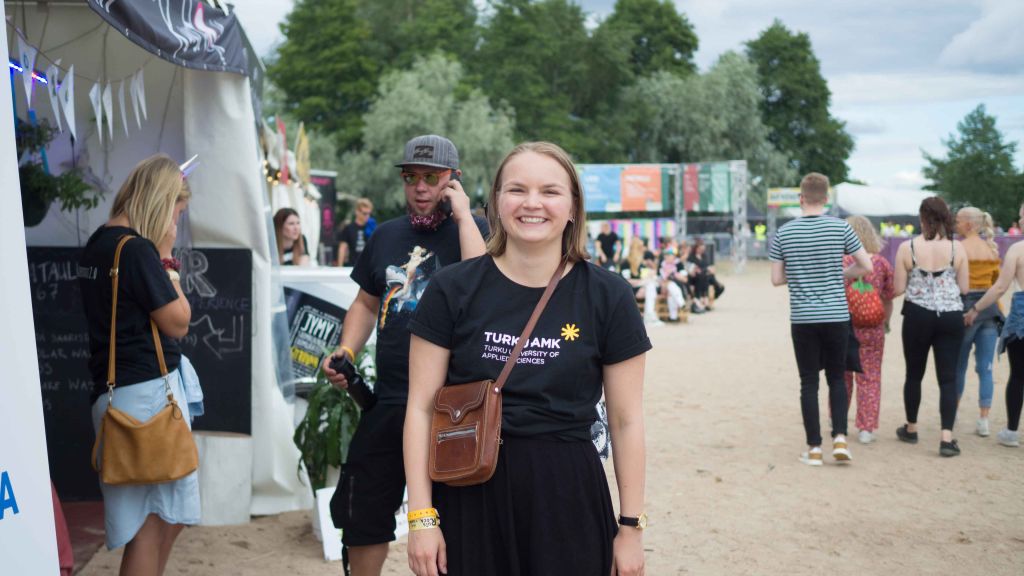 Overall, the internship was a positive experience. It made me wondering why universities don't cooperate more or why my university doesn't offer these kind of possibilities to learn. I recommend Circular economy 2.0 to other university students, as well, or anyone interested in circular economy and project work.
Text: Eerika Heinonen
Eerika studies sociology in the University of Turku.