Innovation camps, hackathons and brainstorming
Release your creativity and test things you have learned in school in practise. Innovation camps, hackathons and brainstorming are great place to show your knowledge.
In innovation events you solve problems from companies, e.g., with other students and experts. Duration of these events vary from couple of hours to couple of days or weeks. Quick pace make you to bring up even the wildest ideas and results that can be solutions you wouldn't have otherwise thought of.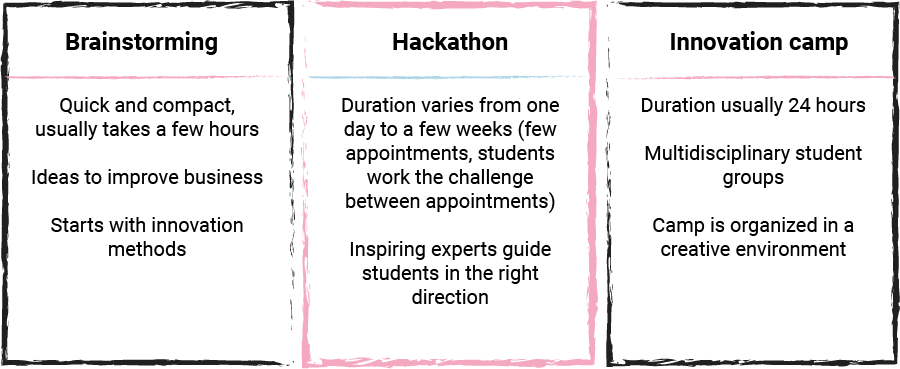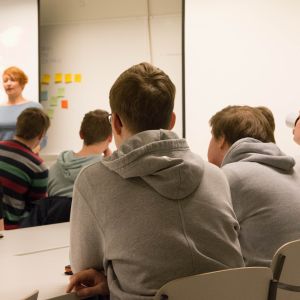 CaaS-hackathon
Mitä jos vaatteet voisikin hankkia palveluna? CaaS-hackathonissa ideoitiin muun muassa yhteinen vaatekaappi ja kodintekstiilien vuokraus- ja vaihtopalvelu.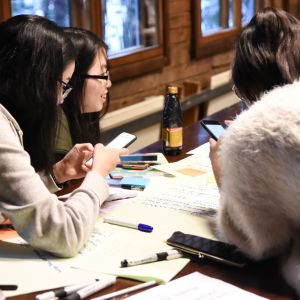 Challenge Turku goes Kesäduunaa
Challenge Turku goes Green -leirillä pohdittiin keinoja rekrytoida motivoituneita työntekijöitä osa-aikaisiin siivoustöihin.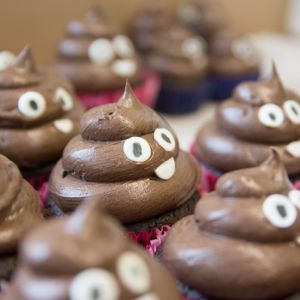 POOP 2.0
POOP 2.0 -hackathonissa ideoitiin keinoja hyödyntää tapahtumien käymäläjätettä tehokkaammin.